Zetec-R focus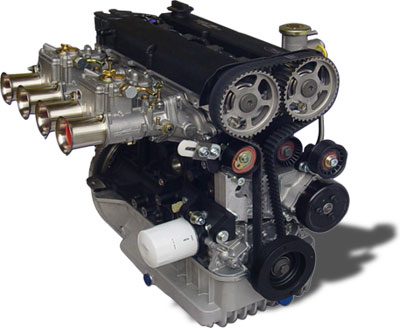 Please navigate through the options on the right or visit the home page for our complete Zetec-R focus Engine & Engine Kit price list.
In carburetted form, Raceline Zetec-R Focus engines are available in 160,190 and 210bhp specs. Injected Zetec-R engines are available in 180, 200, 220bhp versions. For those with a hankering for even more power, torque, and speed, Raceline offers a range of special components, like steel billet crankshafts, steel H-beam connecting rods and forged high-compression pistons, allowing higher rpm and hence even greater power outputs. Using these special components, 235 and 250bhp versions are available. Available in wet or dry sump specification with a comprehensive range of installation components to finish off your Zetec installation or upgrade.
If you can't find a suitable component listed to address you're Zetec-R needs, please contact us.